The Lumpy Gravies are an NPC team in the Backyard Soccer series and the original Backyard Baseball game.
Baseball
Edit
In Backyard Baseball, the team's uniform color is light brown, and it can be encountered in the postseason (Super Entire Nation Tournament and Ultra Grand Championship of the Universe Series).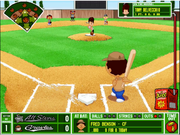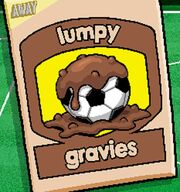 In Backyard Soccer, its uniform colors are light brown (primary) and tan (secondary). The team can be encountered in league play.